Tara Summers
Biographical information
Nationality

American

Born

October 17, 1984 Los Santos

Physical description
Ethnicity

Caucasian

Height

5'4

Hair color

Dark Brown

Eye color

Dark Brown

Skin color

White

Familial and political information
Affiliations
Miscellaneous information
Occupation(s)

Pink Taxis

Owned vehicles

Pink Taxi
Background
Edit
Tara was born on October 17, 1983, in Los Santos. As a child she always wanted to become a actress, waiting for her golden brake at the big screen.
At High School, Tara was in Los Santos High Cheerleading squad and was once on the cover of American Cheerleader magazine. After leaving High School she went to University but sadly dropped out due to family problems.
Los Santos
Edit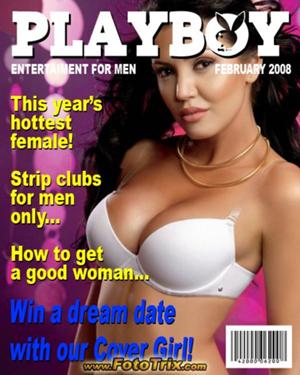 She has since been driveing the city of Los Santos working for the Yellow Taxi CO. She had a break in 2008 when a passenger who was at the time working for Playboy invited her to pose for Playboy as a model, little knowing she would become Playmate Of The Month.
Since her break she has always remained cool headed and was fortunate to be able to move forwards and buy her own taxi. She left Yellow Taxi Co. and decided to operate under Pink Taxis.
Pink Taxis is a one women company however this does not bother Tara as she is happy about more freedom and having her own taxi avalible to work with without standing arround at Yellow Taxi Co waiting for a driver to come off duty.
---
== Daytona Beach ==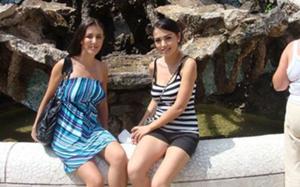 Having secured a little work at with the model agency, Tara had a call to goto Daytona Beach handing out flyers to passers by and doing a few events for the "Ultimate Disc in the Dark" promotion event.
---
== Audi Car Shoot ==

On her tour she managed to get a gig at a Audi car dealership in miami, the dealership paid her quite well and was seen all over Miami on billboards.
---
== Pink Taxi and Limos ==


After a few weeks of low paid jobs offered Tara moved back to Los Santos and to make her small business into Full Time affair.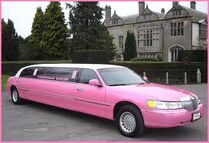 After a successful few nights she invested heavy into buying a limo from her friend she met whilst modeling and brought a cheap limo and painted it pink for her company, she has a quite a few regulars, some with high tips others with what they can afford, to Tara, it's the thought that matters.