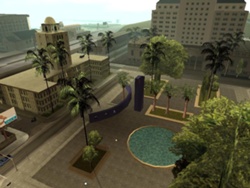 Commerce is a neighborhood in Midtown Los Santos. The neighborhood is known as the Central Government District because of the presence of the City Hall, State Court, and Police Department. The neighborhood is mostly composed of a working class population.
The zip code of Commerce is 90021.
Ad blocker interference detected!
Wikia is a free-to-use site that makes money from advertising. We have a modified experience for viewers using ad blockers

Wikia is not accessible if you've made further modifications. Remove the custom ad blocker rule(s) and the page will load as expected.